At Plumbers Glenageary we strive to provide the highest quality plumbing services. As we are part of the Plumbers Dublin group we have the experience, the knowledge and the resources to complete plumbing jobs of all sizes and varying degrees of difficulty. We carry our reputation before us on all the work we undertake. This means we ensure that the job is always completed to specification, this leaves our clients 100% satisfied. That along with our excellent pricing has been the a large part of our continued success over the last 30 years.
You can call the emergency plumbers Glenageary team at any time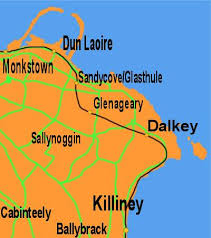 We realize that to provide a complete plumbing service our Glenageary plumbers have to be available at all times. This is why we operate a 24 hour a day on call system. You can call us any time of the day or night and find a fully qualified and experienced RGI registered local Glenageary plumber on the end of the line. If you need immediate assistance we will send one of the team out swiftly to help with the emergency. Our response time is normally within the hour for so don't panic as help is on hand.
All of the team at Plumbers Glenageary are fully insured and RGI registered
Our team are all highly qualified individuals and have all taken the RGI certification exam. This allows them to legally conduct all work involving natural gas. We are fully insured for all work undertaken with both public and professional indemnity as all major companies should be. As we know the quality of our work we always happily provide a 1 year parts and labor warranty. This means if there is the chance of us acquiring a faulty part (which can occasionally happen) you need worry not. If there is a problem we will call out and change the part free of charge. We will be recompensed by our supplier ensuring you have minimal disruption.
For all your plumbing requirements standard, emergency or for a free quote just call call plumbers Glenageary today on 01-6874852.