Reliability, excellent pricing and high standards of craftsmanship is what customers of Plumbers Donnybrook can expect. We follow in the traditions and values of our parent company Plumbers Dublin which has been been trading with an outstanding reputation throughout the county for over thirty years now.
At Plumbers Donnybrook we guarantee all of our work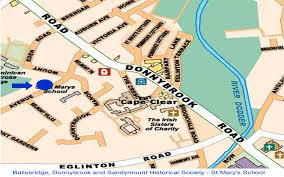 With smaller companies and sole trader plumbers you probably won't get this. Through our experience at Plumbers Donnybrook we often find that we are "putting out fires" left by previous workers. If a job is not completed properly or has been subject to shoddy workmanship it seems that the original service provider has zero interest in coming out to address any issues. This is usually because they have already been paid. This is a good reason you look for a respectable, established company. Our Donnybrook plumbers are proud of their high standards so have no problem in providing a 1 year parts and labor guarantee on all of their work.
Plumbers Donnybrook all staff fully trained and RGII certified
All of our staff are thoroughly vetted to ensure we only get the best. They all have a proven track record of industry experience along with their plumbing qualifications. Most importantly they are RGI certified allowing them to work on natural gas. We point out to our clients for their complete peace of mind that we are fully insured to the sum of €13 million euros for both public and professional indemnity.
For problems that need addressing immediately call our emergency plumbers Donnybrook team.
When the winter arrives we've found that many central heating systems develop problems, burst pipes are also issues. Do not worry though we have an emergency Donnybrook plumber rota that operates 24/7-365. Is all you need to do is pick up the phone and call us. Our general rule of thumb is that we can have a team member on your doorstep in under an hour, traffic permitting.
For all standard and emergency plumbing services or a free quotation just call your local experts on 01-6874852.